Wonderland No More is a trademark of Triple Ace Games, created by K. L. Anderson and Lanse Tryon (www.azathoth.co.uk). Savage Worlds and the Savage Worlds logo are trademarks of Pinnacle Entertainment Group. Illustrations by Sir John Tenniel from Alice's Adventures in Wonderland and Alice Through the Looking-Glass are from the public domain. Other artwork on this page is © 2007-2018 by T. Jordan Peacock.
Permission is granted to print for personal use only. No challenge to any copyright or trademark status is intended.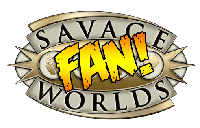 This site references the Savage Worlds game system, available from Pinnacle Entertainment Group at www.peginc.com. Savage Worlds and all associated logos and trademarks are copyrights of Pinnacle Entertainment Group. Used with permission. Pinnacle makes no representation or warranty as to the quality, viability, or suitability for purpose of this product.